Today's 'beat' news
There was a case in one hospital's Intensive Care ward where patients always died in the same bed, on Sunday morning, at about 11 a.m., regardless of their medical condition.

This puzzled the doctors and some even thought that it had something to do with the supernatural. No one could solve the mystery..... as to why the deaths occurred around 11 a.m. on Sundays.

So a World-Wide team of experts was assembled to investigate the cause of the incidents.

The next Sunday morning, a few minutes before 11 a.m., all doctors and nurses nervously wait outside the ward to see for themselves what the terrible phenomenon was all about. Some were holding wooden crosses, prayer books and other holy objects to ward off the evil spirits. Just when the clock struck 11.

Pookie Johnson, the part-time Sunday sweeper, entered the ward and unplugged the life support system so that he could use the vacuum cleaner.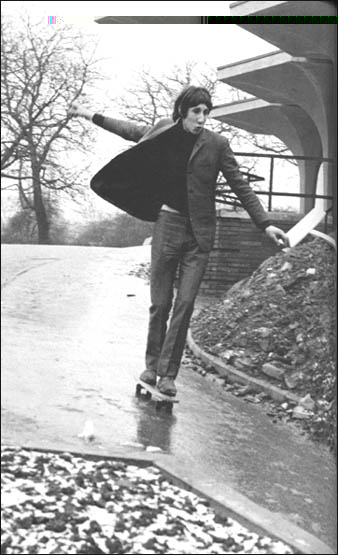 Where is this man going?
Why to our 60s party, of course!
Why not you, too?
Click here

Toronto's National Post reports on a school custodian with a $35,000 annual salary who got caught in the kind of trap that tightens the knot the more you struggle.
Don Taylor ran up thousands of dollars on credit cards and faced rent, car and utility bills due.
According to the post, Taylor borrowed $500 from one of the "storefront" lending operation. The premium for two weeks: $220. He owed $720.
You financial experts can figure out the interest rate. (OK, it's 1,147 percent).
How'd he pay it -- he borrowed $500 more from the same place.
He borrowed $500 EVERY two weeks from that business, Pay Day Loans. And he went to two OTHER loan shops for $300.
The Post reports that, in the United States, Pay Day Loans has grown from 300 outlets less than 10 years ago to 10,000 shops.


Researchers at the Philadelphia College of Physicians are trying to learn why some people turn into soap after death.
They've performed a CT scan on a 19th century corpse now composed ... or decomposed ... of a "waxy, soap-like substance" called adipocere.
Visitors to the Mutter Museum, which contains numerous medical oddities, have seen this woman on display for more than a century, according to the Associated Press.
Saponification is the process that turns fat into soap.